Hand Sanitiser - All Sizes
£ 5.99 GBP
Description
ZOONO® Hand Sanitiser forms an antibacterial shield that bonds to skin and is effective against 99.9% of bacteria and a broad range of pathogens, helping to keep hands hygienic for longer. Effective for up to 24 hours. 
DIRECTIONS FOR USE: 
Apply 3ml of product to clean hands and cover all surfaces of the hands. Rub hands for 30 seconds, until dry. Apply product as required.
We recommend ZOONO® is used in conjunction with routine hand hygiene procedures.
Use Zoono safely. Always read the label.
Customer Reviews
09/17/2021
Anthony B.

United Kingdom
Products
Great experience from start to finish and great products
09/17/2021
Kay

United Kingdom
Great for College
I bought this for my son who has anxiety around cleanliness. He has started a new college and this product has really helped him.
09/15/2021
Emily S.

United Kingdom
The best
We have now reordered this consistently throughout the pandemic as feel it offers the most protection for our family, from the baby spray to the grandparents
09/14/2021
Jane E.

United Kingdom
Faithful Friend
Zoono hand sanitizer has become a vital part of our daily routine. Just one application provides 24 hours of reassurance and protection. Wouldn't be without it.
09/14/2021
Linda G.

United Kingdom
Excellent product!
Very professional!
09/13/2021
Linda S.

United Kingdom
Hand sanitiser
Handy size bottle and easy to use. Not sticky and you can't feel it on your hands after you have used it. Prefer the feel of the Zoono foam to the usual liquid hand sanitisers which stay on your hands and don't always smell very nice. Zoono lasts a long time so you don't have to constantly use it throughout the day.
09/10/2021
Janet P.

United Kingdom
Zoono makes you feel safe -ALL day
I Love Zoono. Easy to decant if you need too, makes youfeel safe whatever you touch or where you go. And you know your family are safe too
09/05/2021
hayley s.

United Kingdom
Amazing!
I've used Zoono for years and We all love it, works well without the sticky residue on your hands after!
09/01/2021
Andrew W.

United Kingdom
Amazing!
Products arrived quickly and in good condition. Really pleased with up to 30-day protection for our staff returning to the office.
08/22/2021
James B.

United Kingdom
Very good
Very good, scent free, and refillable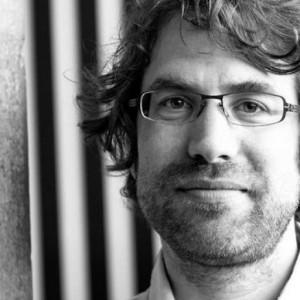 MS
08/22/2021
Matthew S.

United Kingdom
Great service
quick delivery and quality product
08/19/2021
C G.

United Kingdom
Love it
Good service and great product
08/16/2021
C D.

United Kingdom
Awesome stuff.
Absolutely love this stuff. I'm a nail tech so it's important to have something that doesn't make my clients nails lift. Because this is alcohol free it's brilliant. My clients love it too. Can't count how many of them have converted to Zoono now.
08/09/2021
Lucy C.

United Kingdom
Hand Sanitiser
This product is so easy to use and gives me peace of mind. So quick and easy with a lovely smell , doesn't dry the or sting the skin.
08/09/2021
Victoria W.

United Kingdom
Peace of Mind
Our company have used Zoono for the last year and it has given us peace of mind in the fight against covid. We are back travelling and buy it for all our staff to take away with them. Dries instantly and no sticky residue or smell. I recommend it to everyone!!
08/08/2021
Anthony B.

United Kingdom
07/29/2021
Anthony B.

United Kingdom
Sanitiser
Brilliant sanitiser......best I've seen out there.
07/28/2021
Alice C.

United Kingdom
Great Product
Reliable and effective!
07/26/2021
Colin H.

United Kingdom
Necessary and great value
WE have the large 500cc and small sizes, and top up the latter when needed. It's handy to have several bottles, and especially in the car for those days when you forget to sanitise or find the supermarket sanitiser empty. A necessary item as we head into uncertain waters
07/21/2021
Alison R.

United Kingdom
Amazing product
Iv been using zoono for about 1 year and it's so kind on the skin and leaves ur skin feeling soft after not sticky. I would change my hand sanitizer
Free Shipping
Spend over £40 to get free shipping straight to your door.

*Excludes international orders
Secure Checkout
Certified Shopify partners and data protection for the best experience.
Need assistance?
Click 'Contact Us' at the bottom of the page to chat to a customer service rep.
International Shipping
Visit our shipping page to find out if we ship to you.